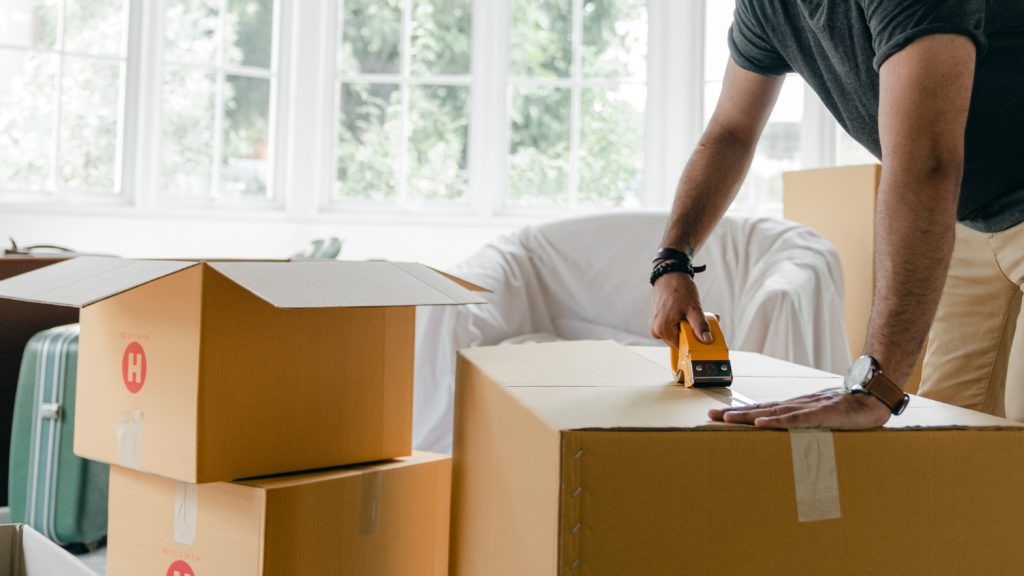 Experts say that moving house is one of the most stressful of life experiences, along with divorce and bereavement. If you plan on moving house soon then you want to make that move as easy and as stress free as possible. Plan well ahead for your move and make sure that you book that removal van early on in the process. Here are some of our favourite ideas for taking the stress out of your move.
Early Organisation
Start your preparations as soon as you have a date for your move. Make packing and clearing out the house easier by having a declutter session early on. Put items into three piles, one for things to keep, one for things to give away/go to charity and one for throwing away. The sooner you clear some of the clutter from your home, the sooner you will get an idea of just how much stuff you have to move and what packing materials you will need.
Get Packaging Materials
Once you have got rid of the clutter it will be a lot easier to take stock of your belongings. Make a list of everything you will take with you and any extras that you need to buy.  Buy or beg some cardboard boxes, your moving company will probably have some wooden boxes that they will deliver to you a few days before the actual move, but you will still need more! Don't forget to buy tape to seal up your boxes as well as labels and markers to identify the boxes too.
List Everything
Start packing things like little-used china and glasses etc  early on and label all the boxes clearly. This is the time to start organising things together and put the designated room on the box, e.g. glasses might go into the dining room while cups, plates and pans are destined for the kitchen. Try and pack up all room items together to make unpacking quicker and easier.
Be sure to label which way up the boxes go and identify the ones with fragile contents. Try not to over-stuff your boxes and keep track of how heavy they're getting, you don't want all your belongings tumbling out of the bottom of the box!
Pack Early
As soon as you get the main boxes from the removal company, start your packing. Take care when packing breakables and make sure that you have plenty of bubble wrap for really delicate items. If you run out, newspaper can be a handy back up to keep fragile items safe. The sooner you start packing the easier it will be for you to break it up into bitesized chunks so it doesn't seem like such a mammoth job!
If it is possible then stay with family or friends the night before the move as that means you really can pack everything apart from the box that will go in the car with you. Get up early on the day of the move and get over to the house ready for the removal men.
Have an inventory written up of all your boxed up items. Tick boxes onto the removal truck and off when they arrive at your new abode. This is the best way to keep track of all your belongings, so you can be sure nothing was left at your old home or lost in the move.
Get Essentials Together for Moving Day
Pack the box that you will take with you in the car with a kettle, cups and spoons, coffee, tea, milk and sugar – the last thing that you want is to have to go hunting for these while you are in the middle of the move!
Pack some crisps, fruit and biscuits especially if you have kids. You should have some plasters and bandages in your box just in case of minor accidents. don't forget to include pyjamas, toiletries, bin bags and toilet paper so these are all easy to find on moving day too! Follow these top tips and you should have a stress free move.