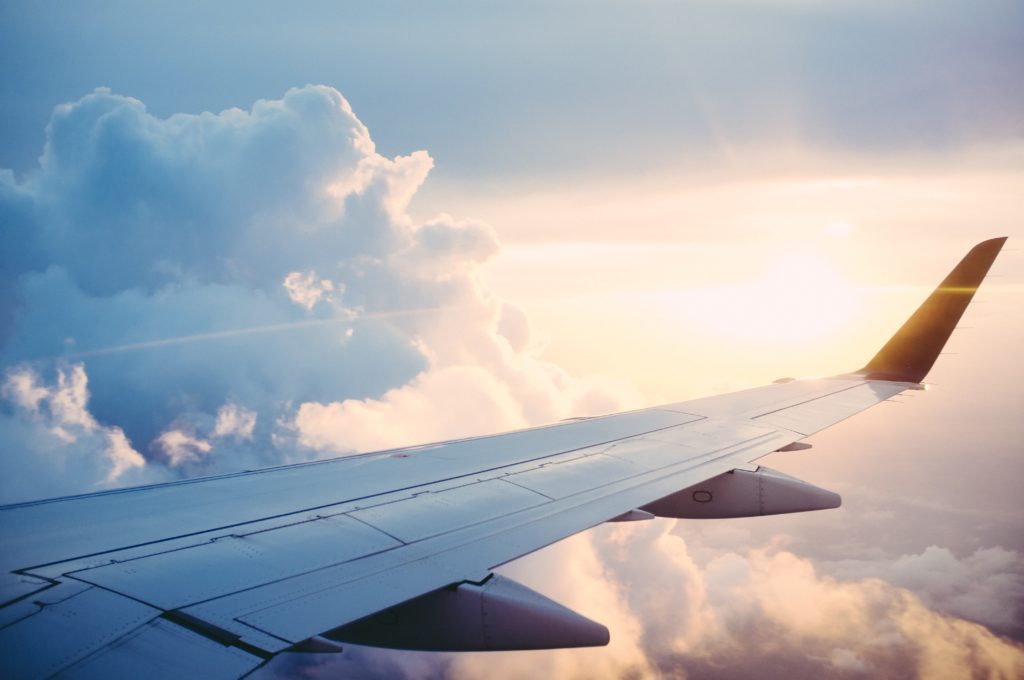 Though there might well be a few negative connotations associated with expat Brits, with the woeful season we're having (where Autumn and Winter merge into a mélange of darkness and perpetual chill) who would blame even the most patriotic of us for considering packing our bags and heading somewhere sunny? Which sun-kissed destination (or snow-kissed, depending on your preference) you end up calling home is of course a matter of personal preference. Though Spain has been seen as the de facto expat destination for as long as most of us can remember, the sun has been setting on the Spanish dream recently, with 90,000 of the 760,000 emigrants who left Britain for Spain in 1995 moving home last year as the economy in the country dwindles.
France, meanwhile has been seeing a significant increase in British expats, especially Paris, with approximately 20,000 of the 35,000 expat Brits in the country living in the city itself or within (reasonable) driving distance. Australia and North America might also take your fancy if you are looking to begin a fresh new chapter and start a bold new adventure. Wherever you decide to sow your oats though, there are a number of important things you should consider before even thinking about leaving Blighty behind, let alone boarding the plane.
Homework
Be prepared to do a lot of reading and a lot of internet surfing before you move. Whilst this is an excellent resource to help you get started, you'll want to spend as much time as possible on forums where real expats are active. Introduce yourself, let everyone know you're a little bit intimidated (that's perfectly natural) and get involved. You might even end up making some new friends who can show you the ropes once you get over there. Also make sure you've read up as much as possible on all of the local laws and customs. There's a great "Know Before You Go" section on the Gov.uk site, which is designed for vacationers, but includes most of the relevant information.
Try Before You Buy
If you've never even visited the place you're considering purchasing a property, then you've obviously been glamoured by one of the countless "Brits abroad" shows on the BBC. It should go without saying that you should always visit an area before you begin searching for a property. Get a feel for the place and its people, absorb yourself in the local culture and get a decent idea about how much bang you might be able to afford for your buck. Also, familiarise yourself with the local currency so you're aware of the financial implications of the move. Exchange rates can be tricky to get your head around!
Legal
Don't automatically go with whichever legal advisor the property developer or estate agent puts you into contact with. Check before you leave the country that your lawyer speaks good English (communication is key) and that they understand (and conform to) the law of the land. This includes local driving laws, of course; aside from making sure you're driving on the right side of the road, make sure you're completely aware of the more specific driving laws in your new country. You'll also need to apply for an International Driving Permit, and have it renewed annually.
Healthcare
Remember that, whilst many curmudgeons might complain through their teeth about it, the NHS is one of the best things Britain has going for it (for the time being anyway). If you move abroad, the cost of health care can be a genuine shock to the system (especially in North America), even though the warmer climate might technically be better for your overall health. If you're moving within the European Union, you'll need to apply for a European Health Insurance Card, which will mean you'll receive treatment at a reduced cost or for free (in some circumstances). Australia, meanwhile, has the Medicare system, which works in much the same manner as the NHS. Remember, however, that rules are constantly changing, so do your research and always take out health insurance (though this might be a condition of you being granted a visa). Also, remember to pay your doctor a visit before you leave to get clued up on all necessary vaccinations and take a copy of your medical records.
Inform The Government
OK, this one should be a no-brainer, but still, you'd be surprised how many people think it's fine to simply up and leave without letting the government know you're no longer a British resident. The first step should be to contact your council, the social security office and the DWP giving them your forwarding address (once you have one). You should also clear up any benefits or pension arrangements you might be dealing with. Thankfully, the http://www.gov.uk website is a resource wealthy with information in this regard. Finally, you need to let the HMRC know you're moving abroad (so they know how much to tax you, because you can escape the country, but you can't escape the tax man). On a related note' make sure you cancel all UK bills and direct debits.
Renting Your Old Home
Though some expats will sell up completely before moving abroad, many expats decide to keep their UK home and rent it out. If you're planning on doing this, make arrangements with a letting agent in the UK who will be able to take care of the logistics for you for a fee of between 10% and 15%. There is (of course) also tax to take into consideration, so make sure the HMRC know what's going on. You might even be able to apply for the Non-Resident Landlord Scheme, which will save you a lot of money in the long run.
Storage
Moving is one of the most stressful things a person will ever do in their lifetime. When you're moving abroad, that stress is amplified by a worrying factor. A way to significantly cut down on the stress is to hire a storage unit where you can keep your items before they're ready to be shipped. Of course, this doesn't apply to pets. The best way to sort out storage is to make two lists; one of stuff you'll need between now and the move and stuff you won't. Simply put everything you won't need into storage. Simple. On a related note, if you're moving particularly expensive items, you might want to consider insurance.
Pets
Speaking of which, if you wish to take your beloved pets with you when you move, start planning their relocation early. You'll need to get your local vet to microchip your furry (or scaly) bundle of joy and will also need to get it immunised against rabies at least a month before you're due to leave. There are also countless online resources dedicated to animal transportation, so once again (and I hate to be a nag here, but it's genuinely sound advice) DO YOUR RESEARCH.
Settling In
Once you're over there, it's important to settle not only into your new home, but into the area. Embrace the culture, and make sure if you're working over there that you give yourself at least a week off. Once you're settled in, of course, you'll no doubt start to feel like a local in no time, and don't forget; home is where the heart is!