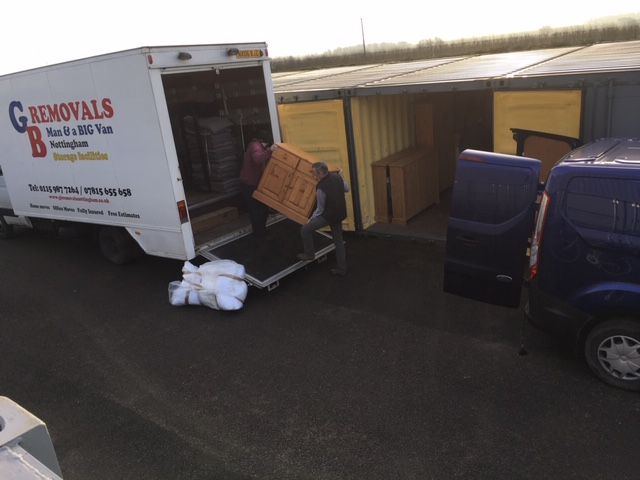 Moving house is a stressful enough experience, without worrying if the actual moving aspect will go smoothly or not. Therefore, it's vitally important that you pick a moving company that will give you the best service possible at the most affordable rates. But, with so many moving companies out there, how do you go about choosing the best of the crop?
Do your research
The worst thing you can do is to pick the first moving company that comes up on your search engine list. When you're deciding on moving firms, allow plenty of time to do some research into them. Have a list of considerations that are important to you, and ask potentials if they are able to fulfil these. Don't just pick out one firm, get a list of a few and ask for quotes so you can make comparisons.
Recommendations
One of the best methods for picking a reliable removals firm is to ask friends and family for any recommendations. If this isn't possible, then use the internet to read user reviews of different companies.
Meet them in person
A good moving company will send a representative out to your house to inspect your belongings to form the basis of a quote, and answer any questions that you might have about the move. This is a good opportunity to form opinions. For instance, some companies will take apart bed frames for you and pack them. Others may charge for this service. Some firms may provide free packing materials and boxes, whereas others may not. All these aspects need to be weighed up to ascertain which are important criteria for your move. The company should instil confidence in you, that they will keep you informed and up to date of procedures every step of the process.
Get quotes
Quote costs between different moving firms can vary enormously, so it's essential that you get a few quotes in, so that you can make comparisons. Be aware of very cheap quotes, because there may be hidden extras on top of this, which might not have been included at the beginning. What you need is to be given a total price at the beginning, so you won't be in for any nasty surprises along the way. Find out if each quote includes insurance and what this covers.
Experience
Experience can count for a lot when it comes to choosing a moving company. If you have the choice of one firm that has been in business for 25 years and another that is a fledgling start-up, then consider if this matters to you. The more experienced firm may be better able to deal with handling different items for moving, packing, storing and certain conditions such as having to climb up steps or work in snowy conditions, etc.
Flexibility
It's important to find out how flexible the moving firm is. Do they stipulate which days you can move on and at what time, or do they offer a more flexible approach? If you can only move on a Saturday, then make sure to choose a firm that can meet your needs. Some firms set strict time requirements, which might make moving more stressful, especially if you're moving far away, so if you have any concerns, find a company that can meet your needs. If you need to keep your items in storage for a period of time, then find out if the moving company can offer you this service and what the terms and conditions are of this agreement.