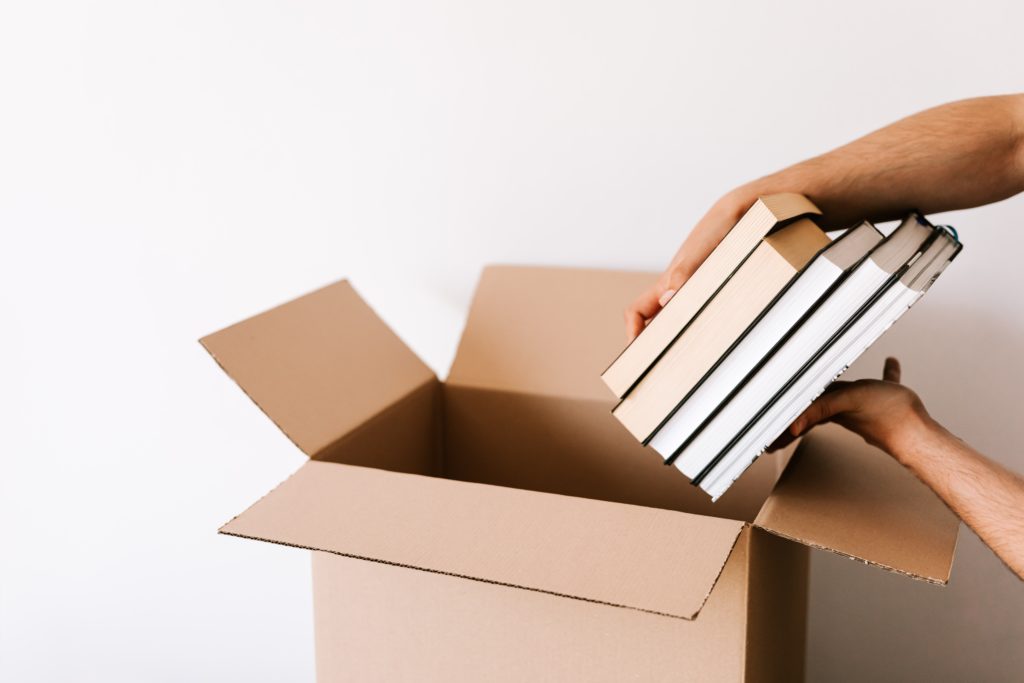 If you're a student, there's a good chance you will end up moving homes at least twice during your time at university. By then you will likely be a seasoned house-moving expert, but for now here's some handy tips to help you avoid some of the pitfalls student movers may face.
Find Out If Your House Is Furnished
This one might sound straight forward but in actual fact it can be a big problem. Even if your new contract states that the house is furnished, it's better to do you research and find out what is actually there.
Often people will move into their new home only to find that furnished in the eyes of the landlord actually means a single bed and a desk chair (minus the desk…). Once you know what you will have, you can plan to take or buy what you will need.
Store Your Stuff Over the Summer
If you're going away for the summer, can't make it for moving day or the contract start and end dates don't match up, you can place your belongings into self-storage.
This makes sense for a few reasons, firstly, your things will be much, much safer! Even if you trust your housemates, the likelihood is that your house will be mostly empty over summer – making it a prime target for thieves. Secondly, you will need to clean your house thoroughly before you move to avoid incurring costs from the landlord, a much easier job with nothing in the way.
Finally, there's a good chance that the day you need to move out won't match up with when you can move into your new home. Whilst there is the option to lug everything back to your parents' house, this isn't ideal, especially if you're moving within the same area.
Take Pictures When You Move In!
When you arrive at your new home the first thing you should do is take pictures. Document any speck of dirt or damage and make sure to get the photos dated or send them straight to your landlord/ estate agent. This will save you getting ripped off with your deposit when you come to leave, as quite often damage is not even listed in the inventory. Alongside this, make sure that the inventory form you have been given is correct and up to date.
Shop When You Get There
This is especially important for the first time you move away from your parents' home. No matter how prepared you are when you arrive at university, there will be things you have forgotten. Not to worry though, simply make sure you know where the nearest supermarkets, DIY outlets and home shops are, and you can pick up anything you need.
If you do need to purchase anything new, for example a desk chair or bedside table, it's better to wait until you get to your new home and then go and fetch it. This will save precious space in the car on moving day.
Find Out What Your Housemates Have
If you move into a house with friends, as many people choose to do in their second and third years, you might not need to take as many things. Often one person will have a hoover, another a slow cooker and so on. This means that if you're willing to share, each person can take certain items to the house, meaning not everyone has to. This saves the dilemma of ending up with five toasters lined up on the kitchen side.
It's important to check this with your new housemates before though, not everyone will want to share their belongings and you don't want anything forgotten. The other popular option is to all contribute towards certain items, cutting costs dramatically. The downside here however, is the dilemma of who does it belong to when you move, so consider that before you buy.