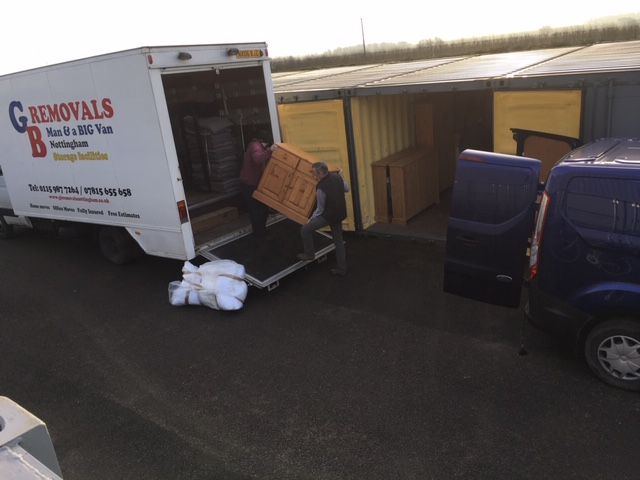 Moving day can be a stressful time with too much to do and plenty of potential to go wrong. We've made a list of some of the things movers make the mistake of leaving until the last minute and suggested some handy tips that can help make your big move run smoothly.
1.    Don't Pack on the Day
Packing will very likely take a lot longer than you think. Whatever you do, don't decide to pack on the day! Allow yourself more than enough time and begin packing your belongings as early as possible.
Try boxing up items you know you won't use before you move, you can even put them back where they belong, for example boxing up books and placing that box back onto the shelf.
Use this time as an opportunity to thoroughly sort through your possessions so that you can decide what you need to take with you, what you could put into storage and what you can throw away upon leaving. There is no need to take items with you that you know you will only throw away once you arrive in your new home. Plan a trip to the tip if you have plenty to chuck, you can't leave it in your old house and taking it with you is a waste of car or van space.
2.    Don't Collect The Keys On The Day
In some cases this is unavoidable. If you are forced to collect the keys from your landlord or the previous tenant, try and do it as early as possible. If for some reason the person you are collecting them from is late or doesn't turn up, you can lose precious hours of moving time – hours you may be paying for if you have hired a van. Arranging to have them the day before also means you can work to your own schedule.
3.    Don't Try To Find Your Essentials (Have Them Ready)
There is nothing worse than waking up or going to bed on moving day and not being able to brush your teeth because you've managed to pack your toothbrush in one box and toothpaste in another. The evening before you move, it makes sense to set aside anything you will need the next morning and evening, such as your toiletries and clothing, and place them into a suitcase. This means you can simply zip up your daily essentials when you are ready to go and have them handy again for your first night in your new home.
It's also a good idea to create a moving day box. Fill it with essentials like a kettle, mugs, tea bags, sugar, biscuits (this is a necessity for any British movers), spare packing tape and marker pens. Having these things handy will save you time and keep any moving helpers happy. Try and travel with it in the front of the van or car so that you can take it out straight away and put it in an accessible place.
4.    Don't Try and Clean Everything
If you are unlucky enough to have no overlap in your moving days, you may face the dilemma of deciding when to clean. You will not only need to make sure your old property is left pristine but you will probably want to clean your new house too before settling in. We recommend focusing on getting your old property clean first and cleaning your new place as you unpack. The reason this takes priority is that in most rental agreements there is a clause saying that the property must be left with no dirt or damage in order to get deposit money back.
It may be tricky with your belongings still around, but if you have been boxing things up already you can try and move them into one place to get the cleaning done. Putting possessions into self-storage is a great solution here as you can collect items as you need them when moving in. You can then deep clean as many rooms as possible the week before you go, and then whip around and clean up any light mess you make just before you leave. This will also mean you have time to hire any cleaning equipment or DIY products, in case you discover a wine stain under the sofa or a chip in the wall.